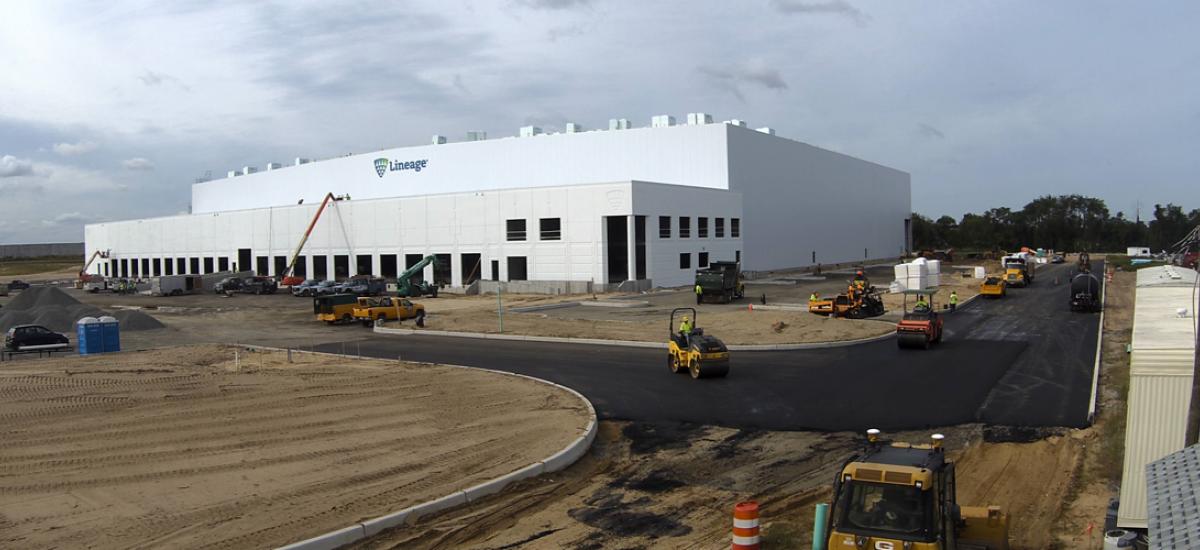 Growth
2020 YEAR IN REVIEW: Building and Expanding To Realize Our Vision
December 15, 2020
At Lineage, we're committed to providing our customers with the most sophisticated infrastructure and set of resources they need to ensure they can keep up with ever-growing, ever-changing demand across diverse markets. Since 2008, we've grown strategically to create the world's largest and most dynamic network of temperature-controlled logistics facilities. By annually increasing our square footage by 60%, we can now provide nearly 2 billion cubic feet of capacity across 330+ locations spanning 15 countries on five continents. This gives our customers the scale and reach they need to adjust to changing business plans, accelerating consumer trends and often volatile marketplace conditions. Even when they happen overnight.

16 new projects. One shared purpose.

Despite challenges presented by the COVID-19 pandemic, Lineage followed through on our 2020 plans to complete eight major construction projects, encompassing both expansions to current facilities and brand new buildings. We also have significant planned construction in 2021-2022, with plans to complete eight additional projects. In every warehouse, we're implementing industry-leading technologies, including building on the world's most advanced network of automated warehouses, to provide flexible and expansive capacity to customers while reducing environmental impact.
 
2020 OPENINGS

Riijkevorsel, Belgium (Expansion)

With a prime location between Antwerp and Rotterdam, this project was finished on January  6th to provide 7.3K additional pallet positions.

Jacksonville, FL (Greenfield)

Opened on February 25th, this 223K-square-foot facility offers 34K pallet positions to meet customer demand.

Sunnyvale, TX (Expansion)

As Lineage's first fully automated expansion in the United States, this project laid the road map for future automated growth when it went live on March 20th.

Miami, FL (Greenfield)

With 32.3K pallet positions, this new facility, which opened on March 26th provides growth opportunities for current customers.

Hillsborough, NJ (Greenfield)

Notable as Lineage's first entry into the pharmaceutical category, this facility opened on August 1st to serve a dedicated customer's blood plasma storage and distribution operation.

Stevens Point, WI (Expansion)

The need for capacity kept growing at our Stevens Point facility, so we opened this expansion on September 9th to add space for 16K new pallets.

Peterborough, United Kingdom (Expansion)

The second phase of a massive expansion at the Peterborough Superhub brings 15K additional pallet positions to meet an increase in demand for frozen storage.

DFW Cold Spot, TX (Greenfield)

Built to handle more than 48K pallet positions, this facility was created exclusively to serve our long-term partnership with Tyson Foods.
Expanding for our customers. And for something more.

Lineage remains committed to strengthening our industry-leading network. With multiple projects on the horizon, we're looking forward to ambitious growth and expansion in 2021 and beyond. With increased demand for cold storage, our innovative solutions and forward-thinking ensures our customers will have the additional capacity and services they need in key markets.

We also know that each time we open new doors, it provides new opportunities for our customers and for the communities in which our Team Members live and work — which is why in the coming year, our focus remains unwavering on our purpose: to transform the food supply chain to eliminate waste and help feed the world.