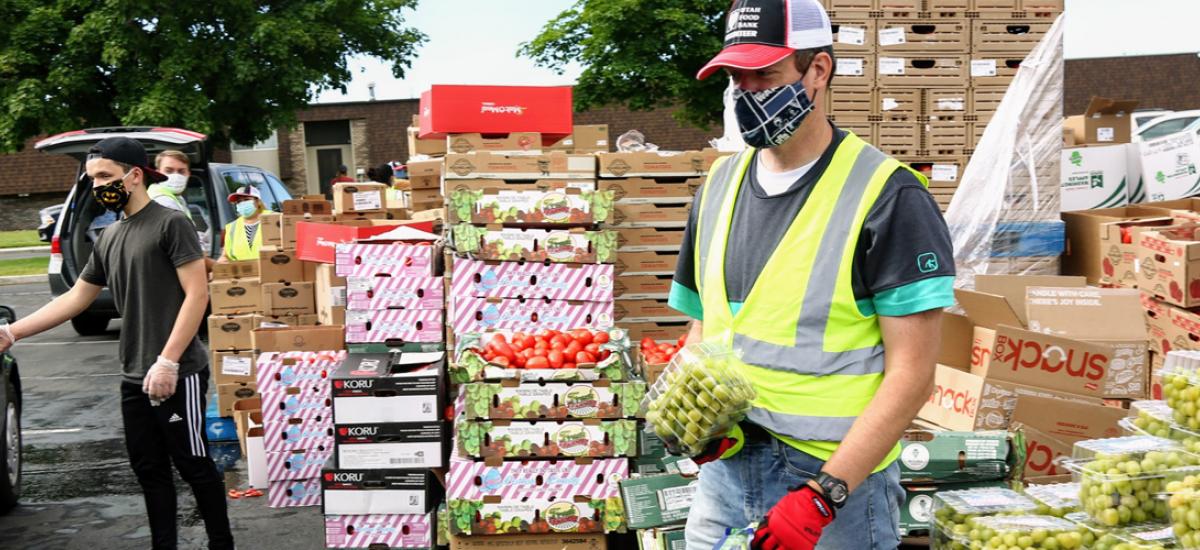 In a year of global crisis, Lineage Team Members found new ways to help
November 18, 2020
A mission tested like never before.

At Lineage, we believe our business of storing, moving and preparing food is part of a greater purpose — helping to feed the world.  That mission brings a responsibility to utilize our people, resources and expertise to get food to those who need it most. The COVID-19 pandemic has revealed what was hidden in plain sight: that food insecurity and hunger are a persistent issue for millions of people in America and across the globe. In our country alone, more than 54 million people have struggled at some point this year to put food on the table.

Since our company was founded, Lineage has been actively working to be part of the solution. We've made it a priority to make the food supply chain more efficient and eliminate food waste. Through our partnerships with Feeding America® and the Global FoodBanking Network, we've routinely directed food that might otherwise be wasted to foodbanks and families.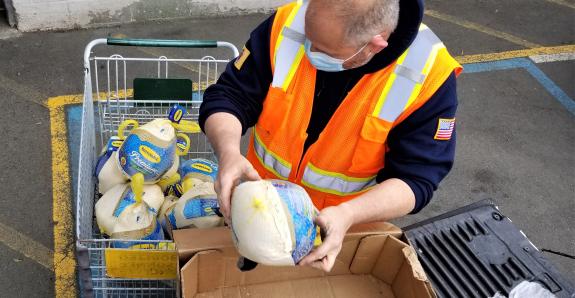 At every level of our company, our mission resounds. In 2019 alone, Lineage team members donated more than 40,000 pounds of food through food drives and volunteered more than 3,800 hours at food banks, helping to pack nearly one million meals for food-insecure families nationwide

These efforts proved to be great preparation for a surge in need the world didn't expect.

A greater need inspires greater action.

Rewind back to March 2020. The coronavirus was spreading quickly and many countries were hit hard when the novel virus reached their shores. While working to keep the world's food supply chain running, Lineage saw firsthand how economic upheavals were impacting the jobs and lives of millions of people. To help out, we launched the "Share A Meal" campaign with the goal of donating the equivalent of 100 million meals to people in need who were impacted by COVID-19.

We started the campaign with a $1 million donation to the Feeding America COVID-19 Response Fund and a pledge to donate up to $500,000 more in match contributions made to Stephen and Ayesha Curry's Eat. Learn. Play. Foundation — which directed all funds to Feeding America.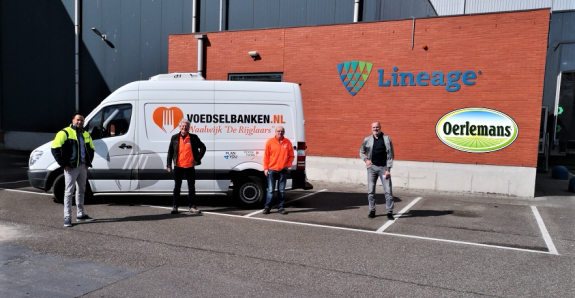 By partnering with an NBA superstar, we were able to shine a spotlight that captured the attention of global celebrities and food chain leaders. Lineage built relationships with other sportsworld icons like Kyrie Irving of the Brooklyn Nets and Patrice Evra of Manchester United, as well as teams like the Detroit Pistons, to inspire donations on a local level.

Together, we were able to exceed our goal of 100 million meals and provide food to countless families in need.


Homegrown efforts to help out.

While working to feed people on a national and global level, we also created new resources to help our colleagues. Through our One Lineage program, we supported team members whose families faced financial hardships. At every Lineage facility, funds were granted to be disbursed based on the needs of their fellow team members. Some locations set up on-site food pantries, some handed out grocery store gift cards to team members in need and others donated their funds to food banks in their areas.

At a time when the economy was turned upside down, Lineage was also able to add jobs and provide opportunities to people whose livelihoods were affected elsewhere. Through the efforts of our existing team members and this infusion of new Lineage family members, we were able to keep the food supply chain moving at a time of unprecedented demand.


A response that achieved results and recognition

As a result of the donations we made in support of the Share A Meal campaign, Lineage was named a >Visionary Partner of Feeding America. It's a designation all of our people can take honor in achieving and one we'll look to as we continue our work of helping to feed the world.

In a year where hope has sometimes been hard to find, every member of our team can be proud of and inspired by the results we've been able to achieve.