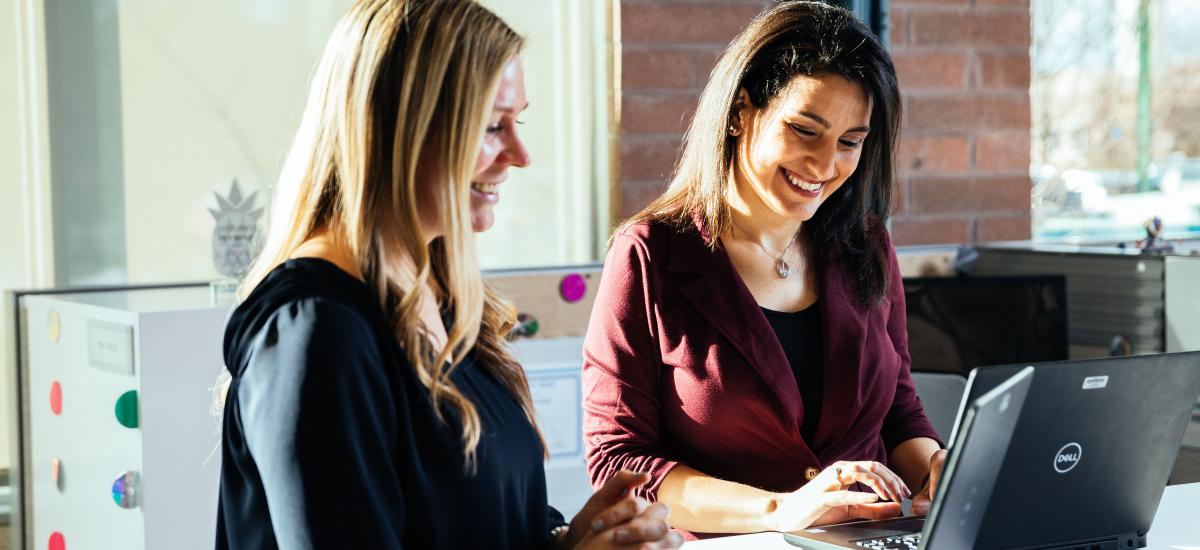 Culture
Where There's a WILL, There's a Way
November 16, 2020
Lineage is proud to employ more than 2,000 skilled and dynamic women across our global network. We have incredible female talent within our ranks, but it's no secret that women are underrepresented within our workforce and the supply chain as a whole.
In fact, within the U.S. transportation and warehousing industries, women hold only 25% of all positions – despite making up 50% of the greater employable workforce. More remarkably, the ranks of female talent thins even further as you make your way up the organizational chart. Talk about a call to action!
That's why Lineage set out to create its first employee resource group to help us close our gap. The group, known as the Women in Leadership at Lineage (WILL) Advisory Board, brings together the company's top female leaders from a wide variety of departments to help Lineage better recruit, develop, empower and inspire women.
---
"Stepping up to better support Lineage's female team members is all about living out our values. We cannot be a workplace built on values like safe, trust, respect, innovation, bold and servant leadership and fail to support the incredibly talented and deeply committed women in our ranks. We also know that we'll never realize our purpose—to transform the food supply chain to eliminate waste and help feed the world—if we don't embrace the diversity of experience, background and perspective that our entire team, including women, brings to the table."
Darcee Scavone, Director of Talent Management & Culture
---
Listening to our team members.
Lineage conducted our first ever survey of female team members across the organization in late 2019. By asking the questions, we were able to gain perspective into the experiences of women across the company and across management levels.
The feedback we received helped us identify opportunities to enhance company policies to be more inclusive, potential programs to remove professional roadblocks for our team members and topics of interest for professional development.
One challenge we uncovered was the difficulty of creating connections among our female leaders and team members due to our network's massive geographic scale.
Acting on their feedback.
As a first step in meeting that need, we launched a pilot of Lineage's first-ever mentorship program, where we connected a select group of rising female talent to more senior mentors from across the business. The goal of the program was to help mentees increase their knowledge of the business, expand their professional networks and enhance their opportunities for career advancement.
In addition to living our value of servant leadership, mentors in turn, had the opportunity to develop their own leadership abilities and build connections with top rising talent. On top of the direct benefits to team members, programs like mentorship also help to break down information silos by helping to build relationships across different Lineage locations and functional groups.
Beyond the mentorship program, WILL has also embraced the need to create broadly available professional development opportunities for female leaders at the company. In December 2019, we hosted a development discussion with team members at our Novi headquarters; however, we had to pivot our plans for 2020.
Amid all of the constraints of the COVID-19 pandemic, we put the emphasis on virtual development events—including monthly development discussions with company leaders and a first-of-its-kind virtual panel event with highly accomplished female executives from other industries.
As we head into 2021, we are preparing to launch a new mentorship class and planning to expand mentorship opportunities for high potential team members across the company. We are also looking forward to new opportunities for both virtual and in-person professional development and networking opportunities for Lineage's top female talent. Only time will tell what's possible!
---
---
Building for the future.
Beyond the WILL Advisory Board's activities, Lineage is more broadly laying the foundation for an inclusive future. In line with our company culture and commitment to innovation, we are making strategic and robust investments in our inclusion and diversity programs.
We see investments in inclusion and diversity as an important reflection of living up to our responsibilities as a global business and a powerful demonstration of Lineage's core values that our team already shares.
That's why, from the onset, the idea was to use WILL as a springboard for Lineage's overall employee resource group strategy. WILL is blazing the trail for the company, and we are excited to see what comes next.