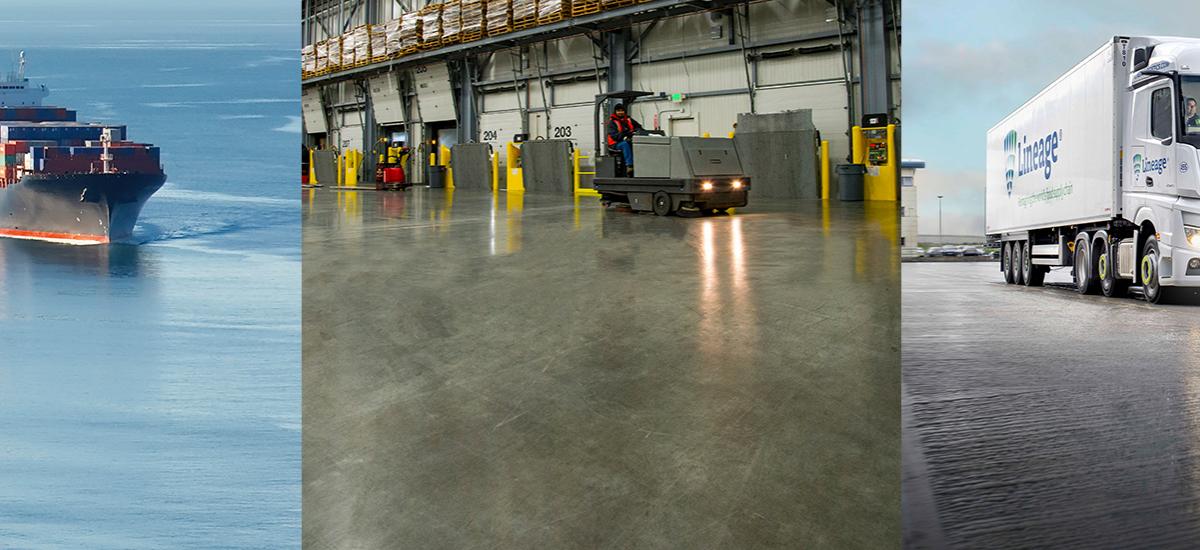 Trusted Partner
We Help Customers Optimize Every Link in the Global Food Supply Chain
August 18, 2020
Our customers wanted more. So we built it for them.

We started Lineage Logistics with a single cold storage facility. And every day since, we've made investments to acquire all the resources and expertise our customers need to unify every step of their supply chains. Now, companies of every size depend on us to optimize their logistics and maximize their potential.  

We store food.

At Lineage, we're best known for our ability to offer customers access to the world's largest collection of temperature-controlled storage facilities. We have the capacity in all the key markets to help customers big and small reach consumers all over the globe.

We move food.

When our customers need to get food from point A to B, Lineage offers a full suite of transportation solutions built to optimize speed and efficiency, while also ensuring the safety and quality of their products. By utilizing us as a single point provider, customers can focus on their core business while we take care of both broad logistics and details like customs and compliance. Whether it's a simple truckload brokerage or a full multivendor consolidation program through one of our distribution centers – or anything in between – Lineage is a partner you can depend on to move your products across town or across the globe.

We prepare food.

Based on customer needs, Lineage also has a suite of food preparation solutions we can offer when customers need help with processing products, packaging products and even extending a product's shelf life. We're experts in High Pressure Processing (HPP) and will work with you to develop added value solutions to your food preparation challenges that are seamless and turnkey.

We take a scientific approach to the supply chain.

At every step of a product's journey, Lineage offers a resource that is unprecedented in the temperature-controlled logistics industry – our data science team.

Data has proven itself to be Lineage's most powerful tool, and our award-winning data science team works closely with our customers to collect and comb through enormous amounts of data to inform supply chain modeling. Lineage can model and optimize various scenarios to demonstrate how the customer can achieve their previously defined objectives. It's the supply chain fueled by the power of science.

It all comes together with a customized plan.

While all of our capabilities are impressive on their own, what really sets Lineage apart is how we make them work together. That's where our supply chain engineering expertise comes into play. We put our science to work and utilize our resources to reimagine every step of the supply chain.

The value of one streamlined solution.

Lineage's unmatched ability to store, move and prepare food allows us to provide value at every touch point along the supply chain for customers of all sizes. Our holistic, scientifically developed solutions help customers realize efficiencies and solve their unique challenges while never losing sight of the safety and integrity of their product.

From the beginning of the supply chain to the final delivery, Lineage never stops searching for ways to make the supply chain work harder for customers.