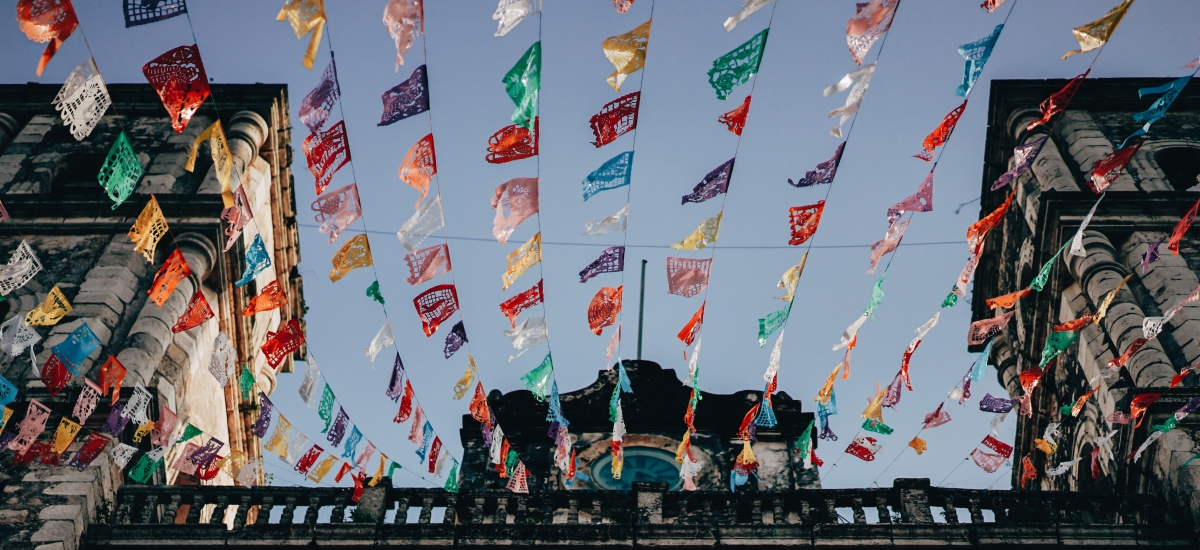 Lineage Celebrates Hispanic Heritage Month
An Article by Angela Montville, Director of Diversity, Equity & Inclusion
September 14, 2021
Each year, Hispanic Heritage Month is observed in the United States from September 15 – October 15 to honor the rich history of Hispanic/Latino Americans and their contributions to society. While this month is of particular relevance to our US team – where team members of Latin American descent make up a large proportion of our workforce – we encourage our entire global team to join us for another important addition to our Diversity, Equity and Inclusion Speaker Series.

As we did in February for Black History Month and in June for LGBTQ+ Pride Month, we are excited to feature insightful conversations with influential Hispanic/Latino changemakers.

To that end, I am thrilled to welcome Raquel "Rocky" Egusquiza and Chef Jose Andrés to Lineage this month to share their stories, celebrate the contributions of the Hispanic community and offer their perspectives on the importance of diversity and inclusion more broadly.
To kick the

series off, on Wednesday, September 15, I will host an introductory, educational event featuring Rocky Egusquiza, Vice President of DE&I at the Miami Marlins, co-founder of the Hispanic Association of Corporate Responsibility, and co-founding member of the Latino Advisory Board at the Kennedy Center. The event will focus on the legacy and importance of Hispanic Heritage Month, diversity within the broader Hispanic identity and the importance of Latino representation in the workplace.

Further,

on Wednesday, September 29, we will host an intimate fireside chat and Q&A with

José Andrés

, an award-winning Spanish American chef, restaurateur, the founder of World Central Kitchen, and the owner of ThinkFoodGroup. Chef

Andrés has used his talent to be a force for good and create inclusive projects that are aimed at making the world a better place through the love of food. He will be joined by Jeff Rivera, our Chief Operating Officer and President of Western U.S. Operations, and the two will discuss the chef's remarkable story and his COVID-19 response efforts to help Americans who were impacted by the crisis.

At Lineage, we know that we are a stronger, better organization when we can consistently bring diverse voices to the table. And while we know we have ways to go – we are continuing the work of building an inclusive culture where every single Lineage team member feels seen, valued and able to contribute to our shared company vision.

Awesome places to work are not created overnight — they are built, nurtured and ultimately sustained by a workforce and leaders, who are committed to learning more and leveraging their knowledge for the good of their team. I am extremely excited for us to continue the essential work of our Diversity, Equity and Inclusion journey with this latest edition of our Speaker Series – all with the goal of making Lineage an even better place for our team members to work.

Welcome, Rocky Egusquiza and Chef Andrés! We can't wait to hear from you!

Angie