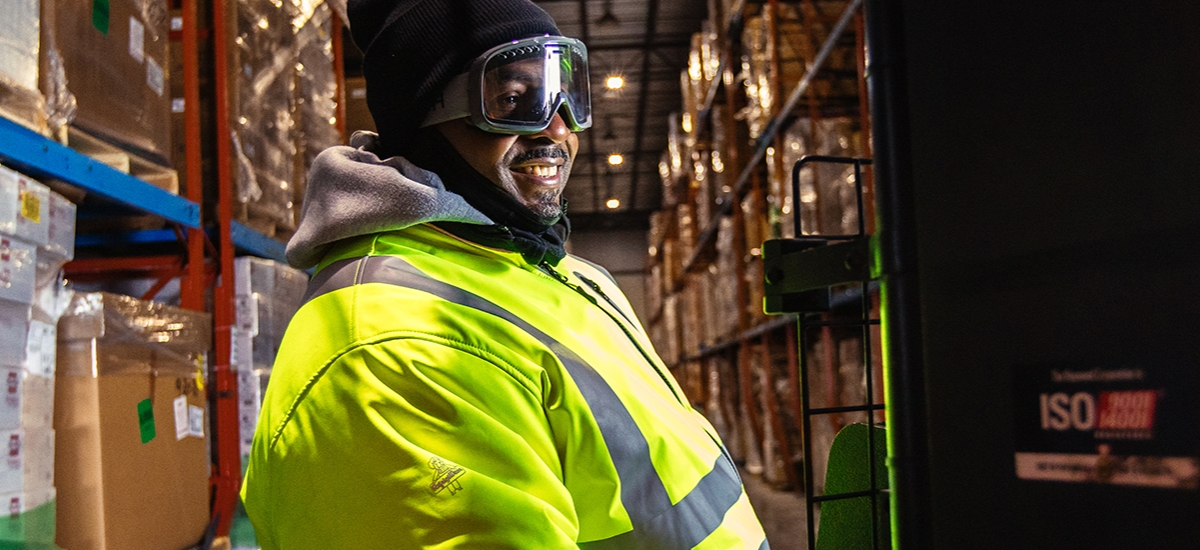 SAFE: More Than Just a Word on a Wall
June 22, 2022
At the end of the day, the most important thing to us is that our team members return home to their families in the same condition they left. Throughout Safety Month it's worth taking a step back to evaluate our current State of Safety, highlight our team's achievements and discuss an exciting new partnership with StrongArm Technologies.
Being the largest, most innovative player in the cold chain means we absolutely set the standard when it comes to safety. Complacency isn't in our playbook and that's why we continue to push ourselves to become even better through innovation, a strong safety culture and strategic partnerships. The result: industry-leading benchmarks in safety, year in and year out.
Notable 2022 Safety Highlights
Lineage continues to see year-over-year records in safety and compliance performance across all of our facilities.
Approximately 50% of all Lineage locations globally have achieved a record of zero TIR (Total Incident Rate).
One example is our Bristol, UK location, who recently surpassed four-years accident free!
27 Lineage facilities globally have earned a 100% SIS (Safety Inspection System) compliance score; a score that determines how compliant a facility is in accordance with regulatory and Lineage-specific standards and requirements, ultimately reducing risk and creating a safer environment for our team members.
34 facilities globally have earned a 100% Food Safety score, including Dry Creek 1 & 2 in Australia and Colton Agua Mansa, CA.
30 facilities globally have earned a 95% or better PSM (Process Safety Management) score; a regulation related to the safe handling of highly hazardous chemicals such as anhydrous ammonia, the most efficient and environmentally friendly refrigerant used in most of Lineage's refrigeration systems. 
Special shoutouts to our Mira Loma, CA and New Orleans-Henry Clay, LA facilities, both of which are among the Lineage facilities who have achieved 100% PSM scores.
Finding Safety Opportunities with StrongArm Technologies
One of the ways Lineage raised the safety bar this year was through our partnership with StrongArm Technologies. With cutting-edge safety wearables and next-level data analytics, StrongArm Technologies has already been a major player in the safety sphere for years. Their safety innovations have been featured in articles across the industry and their partners include major organizations like Walmart, Metcash, Toyota and now Lineage.
What is StrongArm Technologies?
With a focus on finding the best ways to proactively protect "Industrial Athletes", defined by StrongArm as "the essential, frontline workers of the world who put their bodies on the line day in and day out", they're at the forefront of industrial safety innovations. One of these game-changing innovations is the SafeWork System.
The SafeWork System is an end-to-end risk management solution that combines a cutting-edge system of wearable tech, real-time data collection and robust data analytics to provide users and leaders with personalized safety insights and intervention opportunities. The result: an average of 50% reduction in workplace injuries once deployed.
How Does Wearable Safety Technology Work?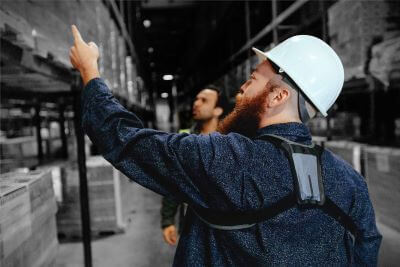 According to the International Labour Organization (ILO), every hour there are an average of 38,812 workplace injuries around the world. The reality is that with the right data, the vast majority of these injuries could be prevented. That's where the SafeWork System comes in.
By equipping Industrial Athletes with StrongArm's intuitive wearable tech, called the Fuse and Flex, the SafeWork System is able to collect essential ergonomic and environmental data throughout the day. These smartphone-sized safety wearables can be clipped to your hip or vest, or can be worn in a harness on your back or torso. Not only do these wearables collect important info while you work, but they also provide occasional haptic feedback when repeated risky movements are detected.
Fuse & Flex Safety Wearables Collect Data On:
Bending
Twisting
Lifting
Temperature
Humidity
Time of day
How Are We Leveraging Their Technology?
Starting in Q4 of 2021, we began piloting the StrongArm wearables at our Fontana and Colton 1 locations in California. We quickly learned that the data being collected is only part of the benefits of this safety system. The real goldmine lies in what we can do with that data.
By looking at the aggregated data, it's easy to identify safety opportunities. Going through the collected data provides us with insights into recurring injuries based on time of day, location in the warehouse, type of products, shifts and more. This data helps site leadership and the safety compliance team determine whether or not adjustments need to be made to eliminate unsafe obstacles and bolster best practices.
Even though StrongArm is an amazing tool, it's only part of the success. The site leadership, our team members and our overall safety culture at these locations have absolutely been critical to the success of this program. And when we say success, we mean success.
The Results Speak for Themselves:
Fontana (CA) – 30% Reduction in OSHA recordable incidents.
Colton 1 (CA) – 62% Reduction in OSHA recordable incidents.
Hunter Park (CA) – Early results showing a 57% reduction in OSHA recordable incidents.
What Does This Partnership Mean for the Future?
The best part about our partnership with StrongArm Technologies is the data that we're able to gather. This essential data helps us find safety opportunities throughout our processes and facilities to further ensure the safety of our industrial athletes.
According to Lineage's VP of Safety & Compliance, Dominic DiCarlo, "StrongArm, in conjunction with our existing safety and compliance tools and combined with the right safety culture, can have an immediate and profoundly positive impact in reducing risk for our industrial athletes. We are actively reviewing injury trends and metrics across the network to identify new locations to deploy StrongArm. High case pick/repetitive motion facilities are ideal candidates that can benefit from the technology. Each of these facilities are seeing significant results by using the technology to augment and enhance focus on safety and driving the right safety culture."
By leveraging the data gathered through our partnership with StrongArm Technologies, Lineage has even become a safety resource for many of our customers who are facing similar challenges. As we move forward, we hope to be able to help our customers and the industry as a whole by proactively sharing best practices and lessons learned.
At the end of the day, developing and fostering a strong culture of safety across our facilities remains our number one priority. Our partnership with StrongArm Technologies gives us the strategic advantage necessary to provide our industrial athletes with the safest possible environment to work in.