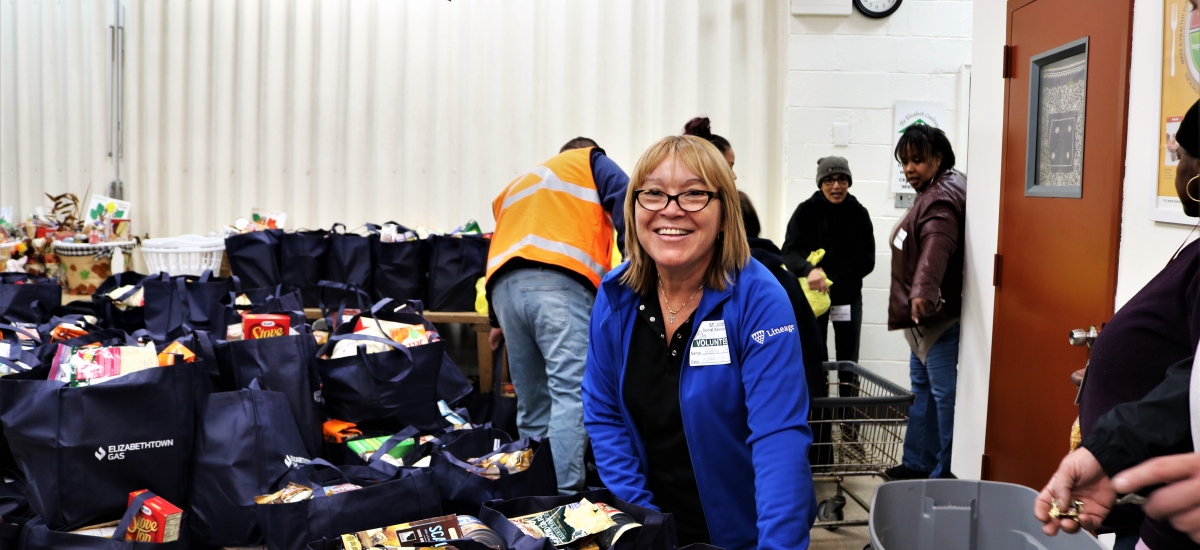 Recognizing Our Team Members Doing Good Around the World
April 20, 2021
Lineage team members live our purpose—to transform the food supply chain to eliminate waste and help feed the world—every day we show up to work.
Our shared purpose has also inspired us to dedicate ourselves to the fight to end hunger around the world. In 2020 alone, Lineage donated more than 100 million meals to families in need in the communities in which we all live and work.
Lineage is proud to lend our support to numerous charitable organizations and groups doing essential work for the good of our communities. And we also know that many across our global network demonstrate servant leadership on and off the job by giving back to your community in ways big and small.
In recognition of Volunteer Month, we want to highlight and celebrate outstanding team members who have gone above and beyond to give back to their communities. We could not be prouder of these outstanding individuals and we hope to inspire a few more team members to find ways to volunteer for a worthy cause!
"Giving back is who we are, it is part of the DNA of Lineage. Our value of Servant Leadership is displayed in how we impact our communities across the globe. We're built for this."
Jeff Rivera, Chief Operating Officer and President Western US Operations
VOLUNTEER SPOTLIGHT
Jenny Worzella
//
Financial Analyst | Stevens Point, WI
Jenny has coordinated a Thanksgiving Basket food drive through her church in Stevens Point, Wisconsin for the last ten years. She noticed there was a large group of community members who were not eligible for financial assistance from the state, but who still struggled to make ends meet—especially around the holiday season. Upon realizing the need, she mobilized with her community and created a brand-new Thanksgiving Basket program.
When the event started, they provided only 50 Thanksgiving meal boxes. Since then, it has grown to providing Thanksgiving meals to over 500 families in the area. Jenny works each year to coordinate this massive undertaking with the help of over 100 volunteers.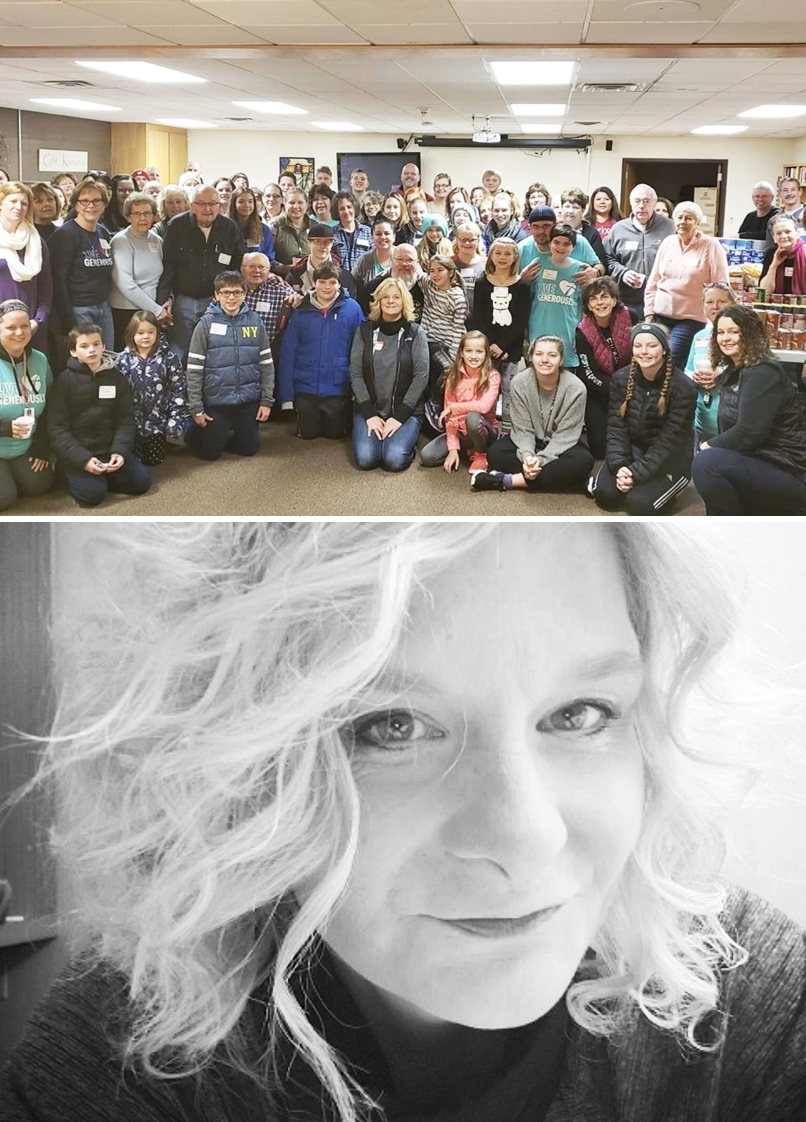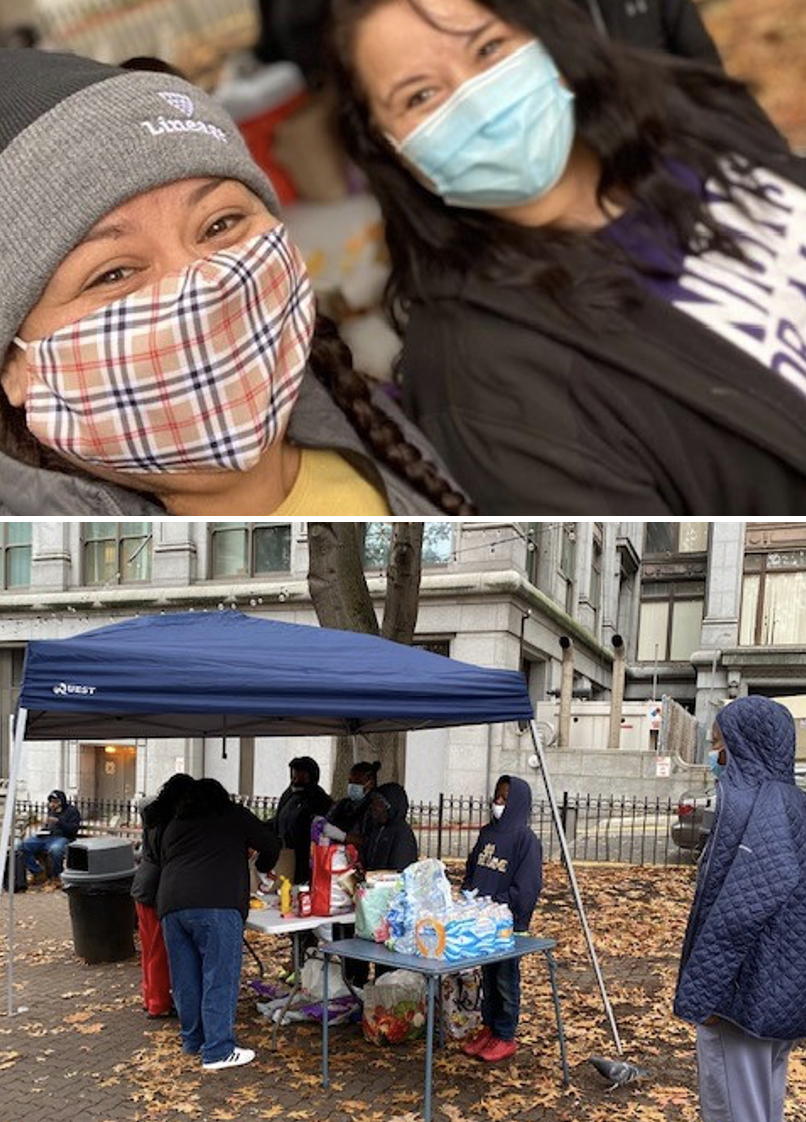 Hope Salinas
//
HR Generalist (West 2) | Seattle, WA
In November 2020, Hope coordinated a coat drive involving all of the nine Lineage locations in the greater Seattle area, as part of her volunteer work with Circle of Love Outreach - Rose Prayer Christian Ministry. Not only did she do all the planning, but she picked up the coats from each site and distributed them directly to the homeless.
Inspired by her leadership, the Lineage teams throughout the region were eager to participate and are looking forward to continuing the coat drive on an annual basis. Hope's dedication is a true example of Servant Leadership in action.
Stephanie Bithell
//
Central Logistics Support | Heywood, UK
Stephanie started 10 years ago with St. John Ambulance and has progressed to a Stand in Unit Manager for Cadets and Youth. She trains Cadets in first aid—enabling them to serve as patient advocates supporting the NHS with the COVID-19 vaccine roll out in the UK.
Safe is our number one value and we have all committed to the "Safety is Sustainment" safety principle in response to COVID-19, and Stephanie dedicates her personal time to helping others bring safety to life through first aid within the community.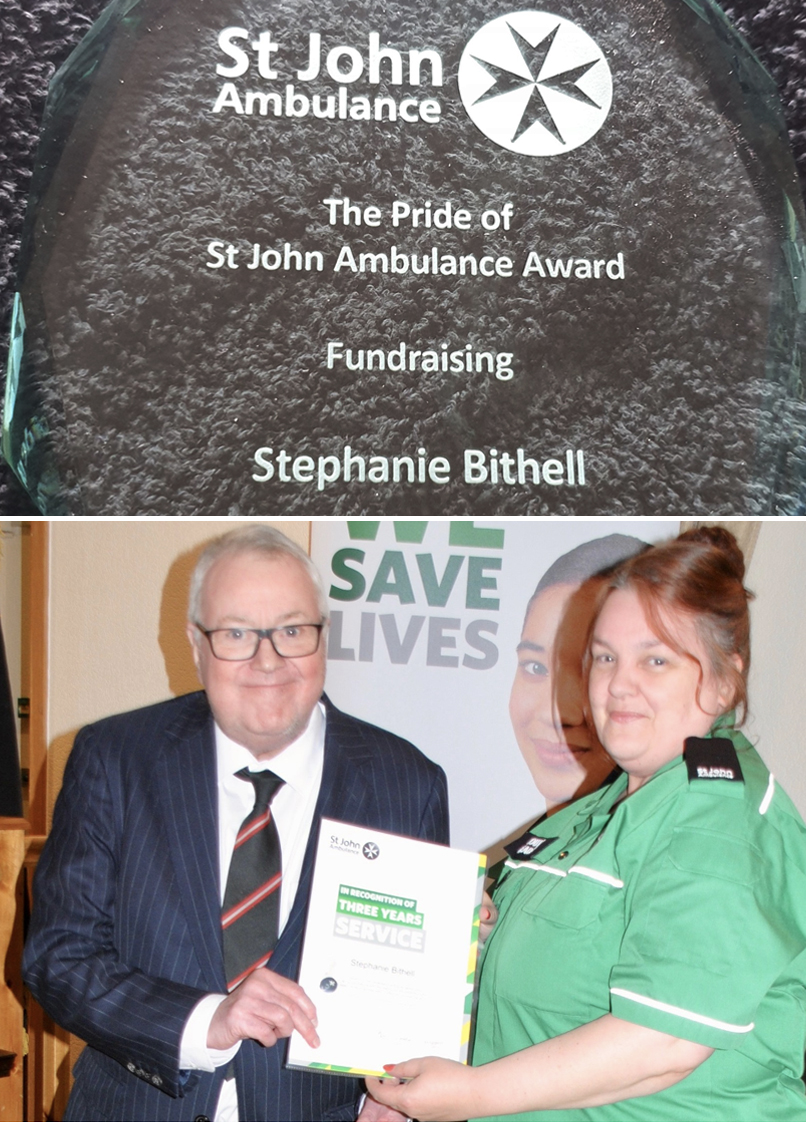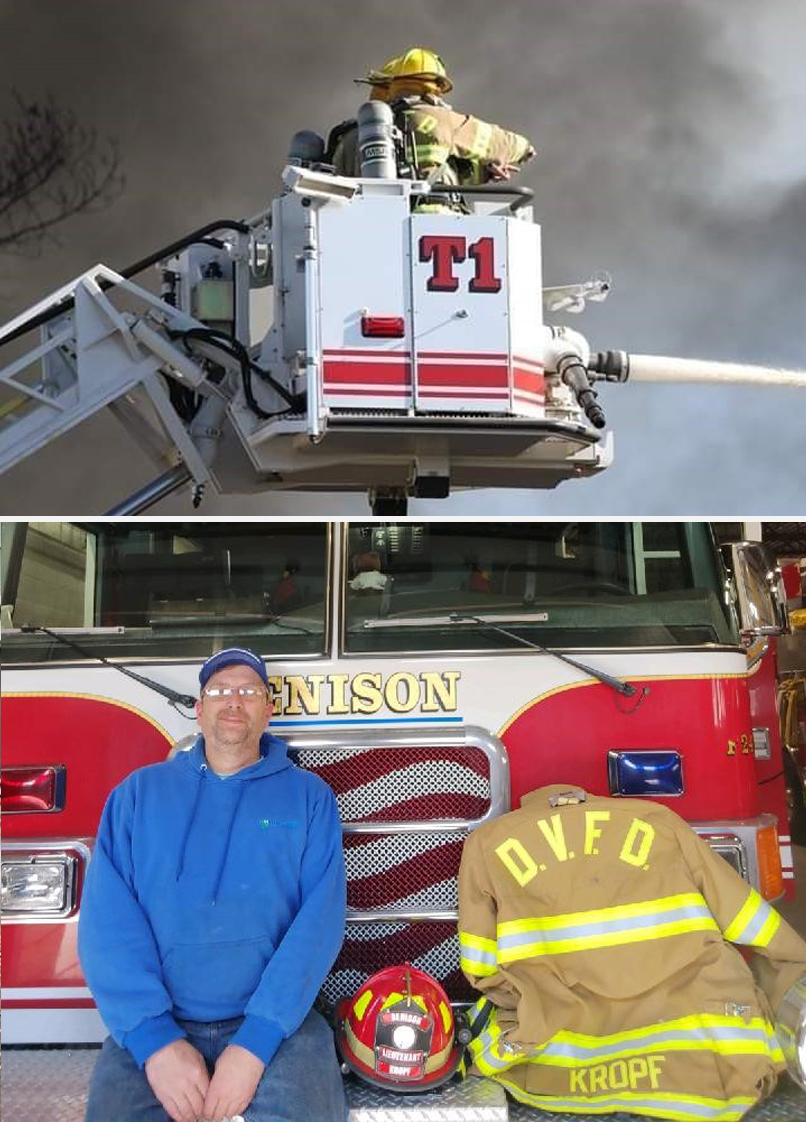 Jared Kropf
//
Facility Maintenance Manager | Denison, IA
Jared has been a member of the volunteer fire department in his community for seven years. In his own words Jared stated that "when we are called for assistance it is not because someone is having a great day. The little bit of reward [saving someone's life, or house] you get amongst all of this tragedy makes it all worth it."
Serving the communities in which we live and work comes in many different forms. Jared is a shining example of Lineage's value of BOLD, risking his own life to help others while he is not on the job at Lineage.
Nigel Wilson
//
Business Development Manager | Hams Hall, UK
Nigel is a passionate advocate for the Junior Diabetes Research Foundation (JDRF) and has dedicated countless hours over the last ten years to help raise money for the foundation's efforts to find a cure for Type 1 diabetes—including volunteer events and activities. Oh, and he walked up Snowdon (the tallest mountain in Wales) on a sponsored walk—talk about commitment to the cause!
Last year alone, Nigel raised over £1500 to support the JRDF's research. Nigel embodies Lineage's value of Servant Leadership in a big way.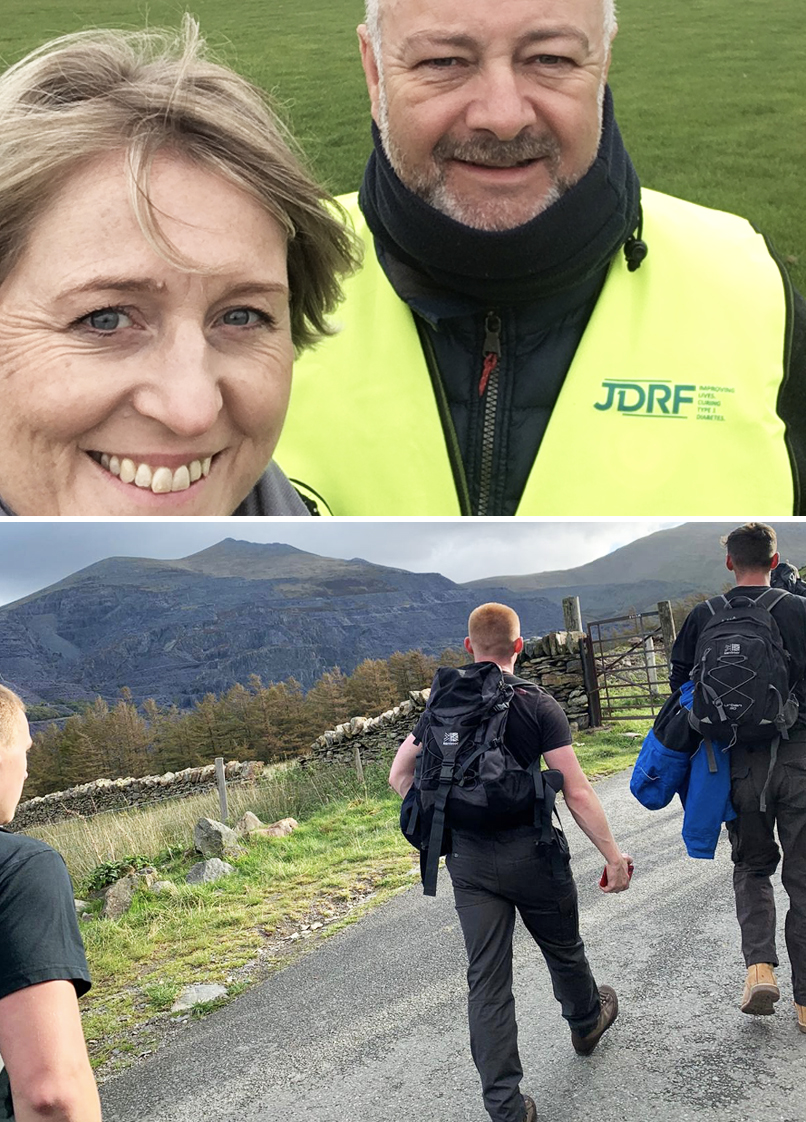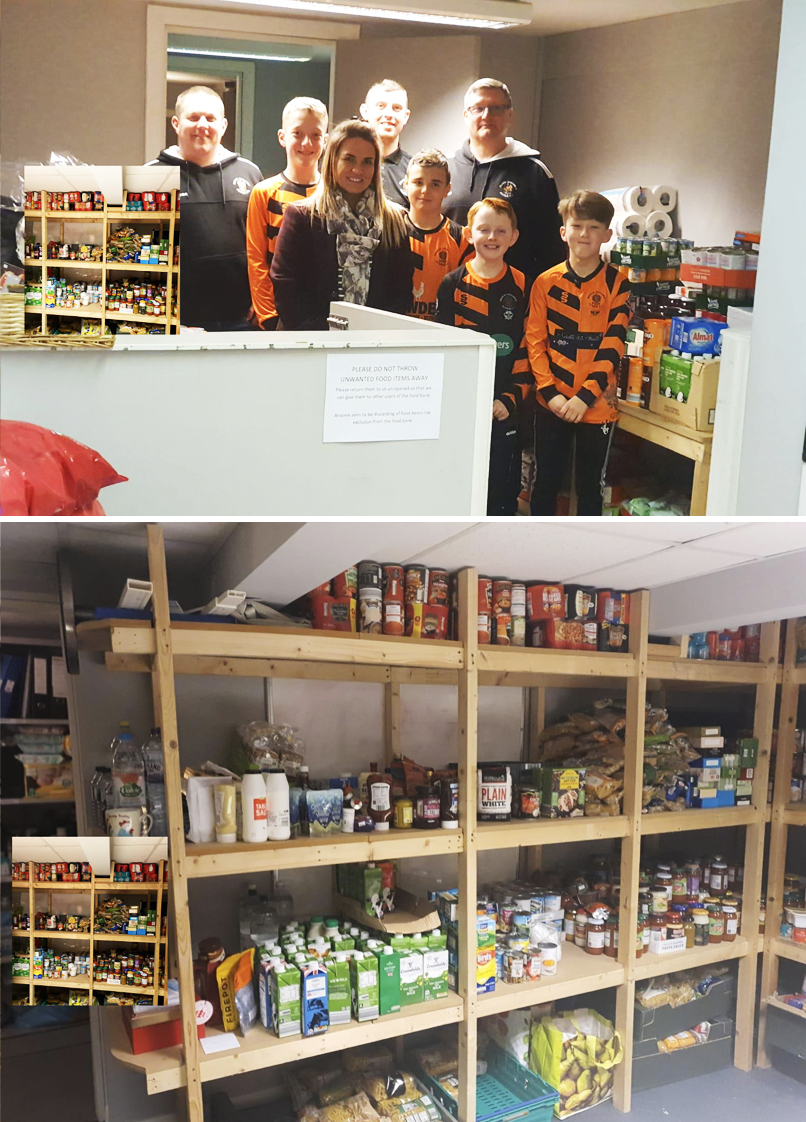 Lee Chorlton
//
Business Development Manager | Heywood, UK
Lee shows up for his community in more than one way. He is the proud coach for two youth football teams and serves as the vice-chairman for the local junior club.
Never content to sit back, Lee also stepped up to run an annual competition throughout the football season—which provides half of all proceeds to the local food bank in Heywood. In total, his efforts brought in our £700 worth of food to benefit the local community last year. Lee is an example of Servant Leadership at its finest.