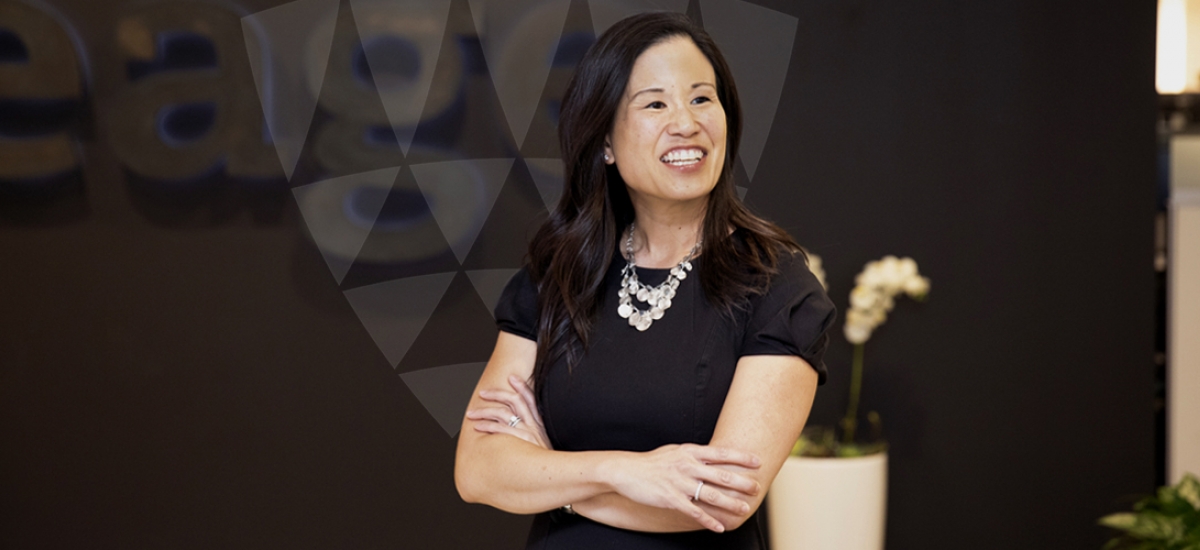 Feeding the World Starts With Having a Seat at the Table
March 16, 2021
The women who work at Lineage play a critical role in shaping the future of the global food supply chain. Today, more than 2,000 skilled and dynamic women across our international facility network are leading teams, developing innovative solutions and working to connect people to food in nearly every corner of the globe.

While we recognize their extraordinary contributions, we know there is more to be done to support women as they break down barriers and pave the way for other women in the cold chain – today and in the future. Lineage is committed to understanding what we're doing right, what we can do better and how we can work together to attract more women to both our company and our industry by initiating conversations and listening to our female Team Members.

These ongoing dialogues will guide and inspire us as we continue to involve and empower women's voices within the global food supply chain industry.

It all begins with opportunities.

While food storage and logistics has long been a male-dominated industry, more so now than ever before, women are building successful and fulfilling careers in the food supply chain, including right here at Lineage.

"Women may be historically underrepresented in the supply chain and logistics industry, but I am excited to say that where we have been will not determine where we are going," stated Christine Rees-Zecha, Director, Operations and Sales Human Resources. 

In response to growing consumer demand for fresh and frozen food, Lineage, and the global cold chain industry as a whole, is poised for extreme growth. New talent will need to be recruited, and opportunities for career advancement will be plentiful. "There's lots of innovation, lots of possibilities to grow, to go further," said Elena Sakharna, Site Manager, Belgium. "If you want to learn and grow, Lineage is the perfect place to do it."

According to SVP and Deputy General Counsel Natalie Matsler, in addition to career opportunities, Lineage also offers women something equally appealing: challenges. "There's something new to learn every day – big challenges, global challenges. That's the best thing about this job."

Being able to challenge herself was also what attracted Kelly Kitowski to her position as General Manager at Lineage's Stevens Point, Wisconsin, location. Kitowski said she was sold on the adventure, the unknown and the ever-changing nature of the work. "The supply chain industry is so hidden behind the scenes, but does so much. Food wouldn't be on the shelves if we weren't there."

From the warehouse floor to data science labs to the executive level, women are finding new opportunities at Lineage and making their mark on how food gets to people everywhere.

Helping talent take a step forward.

Everybody benefits when women are empowered to put their best self forward at work. According to a study from LinkedIn, women overall are less aggressive when they apply for jobs and less likely to ask for assistance. A supportive environment can make a major difference in helping women see how their talents and skills can be transferable across an organization.

"Women have a TON of knowledge," said Tammy Wolfe, VP, Regional Operations."Yet they often disregard it." She adds that women shouldn't be afraid to stretch beyond what they think they're capable of and challenges them to "be fearless."

Good managers and leaders often spot the potential in women before they see it in themselves. Kitowski shared a story about her current operations manager, who started as an office manager in financial and bookkeeping.

"She seemed ready for a new challenge, so I pulled her into operations. I wanted to show her that she could build culture and control in a warehouse just like she would in an office setting," explained Kitowski. "It's all about building confidence in yourself and your own opinions."

Representation matters.

To create a platform for advancement in our company and industry, Lineage created WILL – Women in Leadership at Lineage. WILL is a forum for women to share their ideas and experiences in order to help Lineage better recruit, develop, empower and inspire women. Inspired by a survey of female Team Members across the organization, WILL is facilitating mentorship programs and professional networking opportunities to build a more inclusive future.

"The women here have been incredibly successful standing on their own," declared Matsler. "But there is so much power in coming together."

According to Corrin Hill, Transport Manager at Heywood, UK, "All it takes is one person taking that first step forward to make it easier for others to follow."

WILL is the first employee resource group at Lineage and will serve as a model to promote further diversity in our company.

Our next generation is being shaped today.

At Lineage, we're reimagining the world's food supply chain. And a critical part of that is taking a deeper look at how our industry is represented. Valuing and emboldening women, magnifying their voices and providing encouragement and opportunities for advancement are some of the ways that Lineage is promoting the accomplishments of women and helping ensure they have a place at the table that feeds the world. For now and for the next generation.