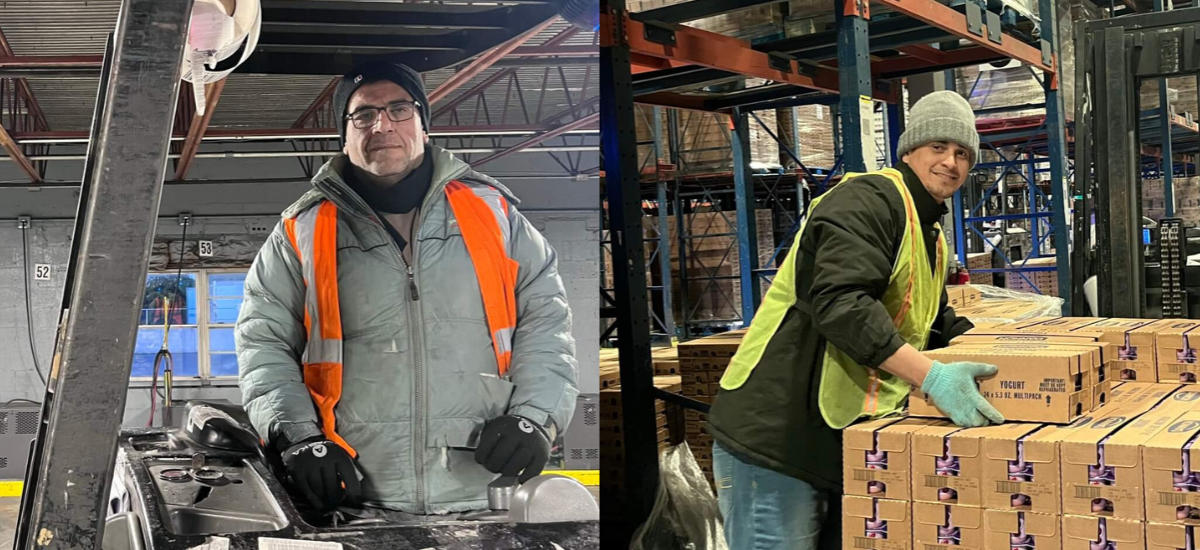 Culture
Creating Opportunities for Refugees and Transforming Our Team for the Better
June 20, 2023
Lineage is proud to have implemented a powerful program that creates opportunities for individuals who have been forced to flee their home country to support themselves and their families by becoming part of the One Lineage family. Our program is powered by meaningful partnerships with organizations like Bethany Christian Services, Tent, Cara Collective, Upwardly Global, BDV and Goodwill Workforce Connection Centers. As a leader in supply chain logistics, Lineage is dedicated to being a driving force for good in the world. Today, we are proud to share the inspiring stories of two individuals, José and Fadi, who have found hope and new beginnings through our program. 
José's Story: A Journey of Resilience and Growth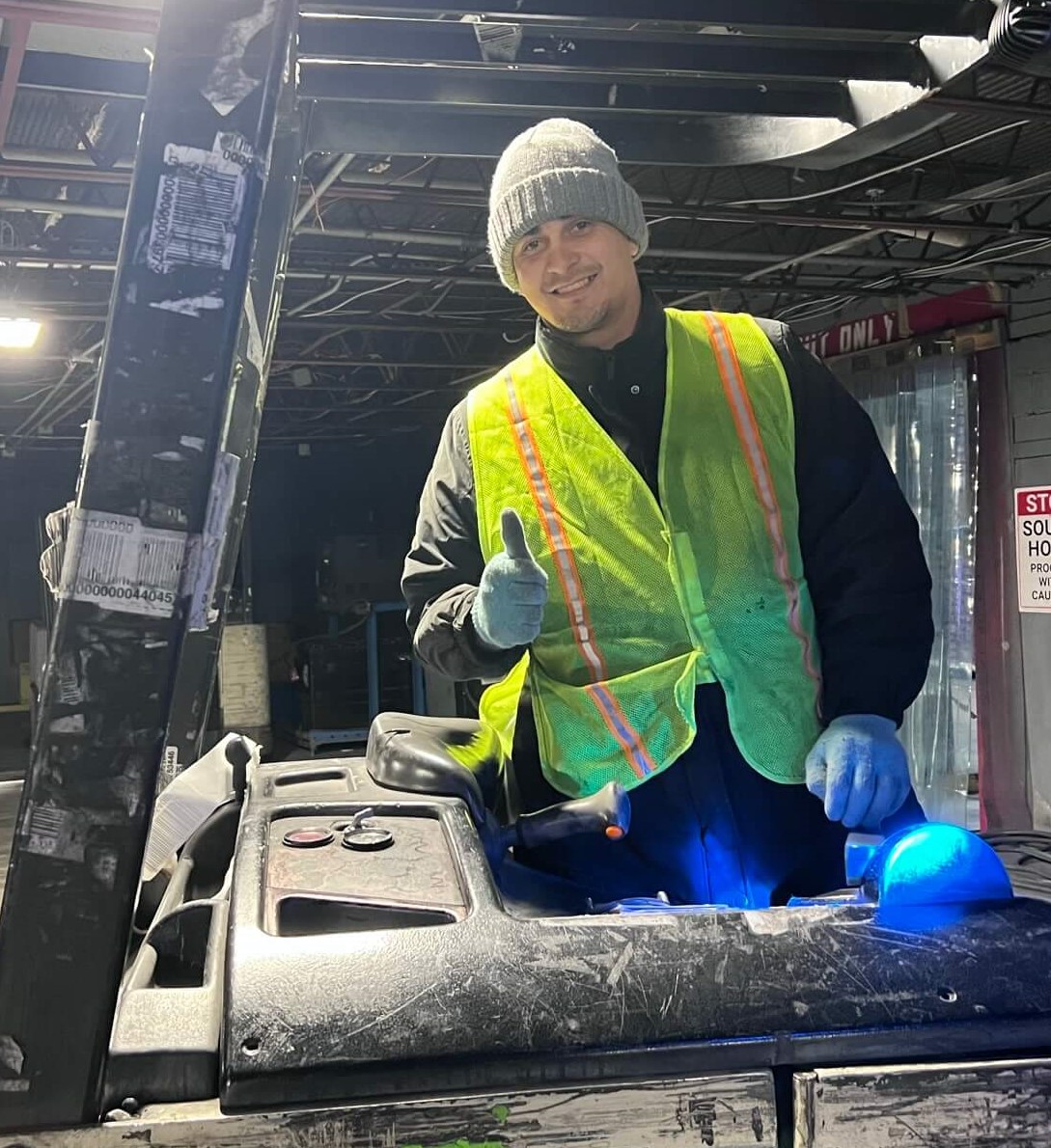 Meet José, a 29-year-old from Venezuela. Back in Venezuela, he worked as an electrical apprentice until being forced to migrate with his family in just a matter of weeks as economic crises mounted. A unique opportunity arose when a Norwegian non-profit organization reached out to help him relocate. José seized the chance, making his way to Ecuador, where he worked for a year without knowing what the future held. 
José discovered Lineage through one of our strategic partnerships with Bethany Christian Services. Bethany Christian Services has helped more than 17,000 refugees resettle in the U.S. since 2002. Through their network, we were able to connect with José for the next leg of his journey. José joined Lineage earlier this year, working in Allentown, PA, and has since found immense fulfillment and stability. He appreciates the livelihood he can provide for himself and his family, as Lineage has not only offered job training but also the chance to learn new skills such as operating a forklift. With his dedication and hard work, José has been able to purchase necessities and provide for his family here and back in Venezuela. Currently, he bikes to work every day, is saving up for a car and feels deeply grateful to no longer worry about job instability for him and his family. 
Fadi's Story: Overcoming Adversity and Embracing New Horizons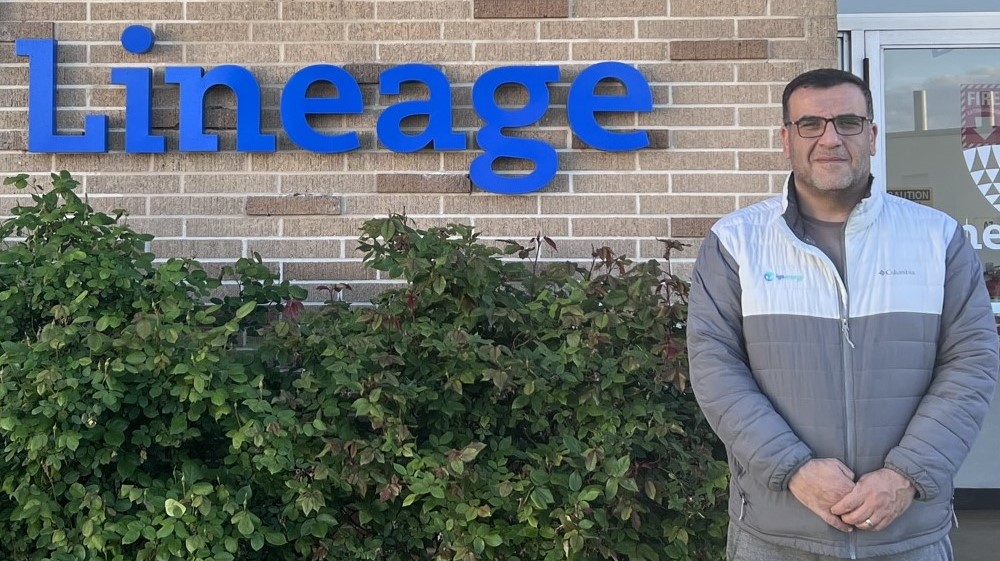 Next, let's introduce Fadi, a 45-year-old from Syria, who has recently settled in Allentown, PA. Fadi worked as an office clerk in Syria, but the combination of civil war and the impact of the COVID-19 pandemic forced him to leave his homeland in search of new opportunities. Fadi's journey to find stability lasted four years and involved temporary stays in Lebanon, after his home in Syria was destroyed in the conflict. Disheartened by the inhospitable conditions faced by Syrian refugees in Lebanon, Fadi sought a better future elsewhere. 
Despite travel restrictions, Fadi persisted in his pursuit of resettlement. With his sister's assistance, he applied for a refugee program and, after completing the screening process, he was informed of his imminent migration. 
During this challenging time, Fadi was introduced to Lineage through a program in association with Bethany Christian Services. Recognizing the potential opportunity, Fadi met with our team in Allentown. Although initially hesitant, Fadi's sister, familiar with Lineage's global reputation, encouraged him to explore the opportunity further. Today, Fadi is grateful for seizing that chance. In the few months it's been since he started his new chapter here at Lineage, he's found a sense of stability and is already making a difference to his new team, receiving rave reviews from site leadership. Fadi's hard work has allowed him to purchase necessities, buy a car and even support his son's college education. Not only has he embraced his role at Lineage, but he has also become a pillar of support for José, offering him daily rides home from work. Fadi's dedication and leadership qualities have led him to be cross-trained in various areas of the warehouse, demonstrating his long-term commitment to our company and our long-term commitment to him. 
From Barriers to Bridges 
Lineage's commitment to our budding refugee program has transformed the lives of individuals like José and Fadi. We are proud of them and what they've accomplished since joining our team and thankful for the contributions they make every day to our team.  
Under the passionate leadership of Kelly Burlage, VP of Global Talent Acquisition, this transformative refugee program has reimagined our approach to talent acquisition and social impact.
"Empowering refugees to rebuild their lives and contribute to our workforce not only transforms individuals, but also builds bridges of compassion and inclusion, fostering a stronger and more vibrant community for all." Kelly Burlage.
Through our strategic partnerships with organizations like Bethany Cristian, Tent, Cara Collective, Upwardly Global, BDV Collective and Goodwill Workforce Connection Centers, we have created opportunities and empowered forcibly displaced individuals to rebuild their lives. These personal narratives remind us of the importance of compassion, inclusion and the incredible potential refugees bring to our workforce.