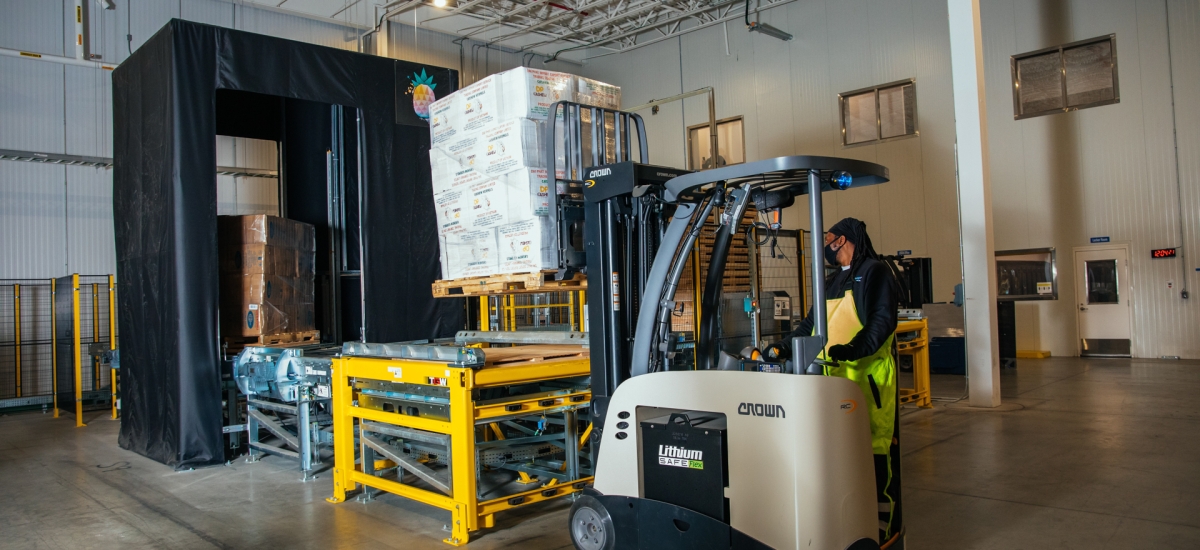 Innovation
Automation is Optimizing Every Step of the Supply Chain
A Continuation of the Series: Automation Is
March 10, 2022
Supply chain visibility and efficiency are the new central tenants of our industry, and we're committed to ensuring that every pallet and product in our facility network is accurately accounted for. Flexibility and resiliency are keys to optimizing the cold chain and can be achieved through the use of automation.

Using tech to keep up with demand.

Immersion in automation is a huge shift in our business model that requires long-term planning and a serious investment of time, engineering design, systems engineering and data analysis. The years spent modifying and refining our operations has allowed us to keep up with a supply chain that's moving faster than ever, and to partner with our customers to keep up with ever-increasing demand.

Traditionally, the process of checking for damaged food has never been an exact science. As our network continues to expand and the pace at which food moves through warehouses continues to increase, keeping comprehensive details on every single item of inventory becomes a critical focus.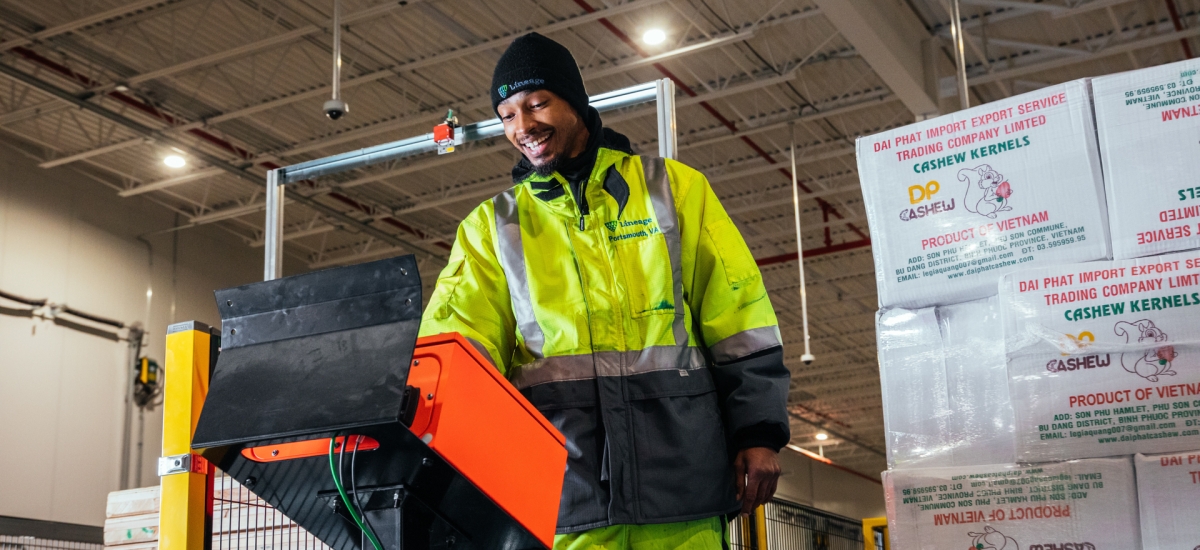 Lineage Automation in Action: Lineage Eye

As the stewards of our customers' inventories, we must always know what we have. Using proprietary computer vision, the Lineage Eye automates the receiving process, including inbound pallet sizing, case counting, SKU and lot determination. It inputs answers to important questions, such as: What item is this? Who owns it? How much of it do we have? When does it expire?

Humans traditionally catalog inbound inventory to capture the headline data. This takes labor and requires space. The Lineage Eye identifies it automatically by using these recent breakthroughs in computer vision.

Innovation is the way forward.

The pivot from the traditional ways and methods of the cold chain demanded long-term planning and a serious commitment to technology. Many of our pursuits have led directly to game-changing innovations. There is no shortage of opportunities to apply what we've learned to improve both the food chain system and our industry as a whole.

Click here to read the rest of the series: Automation Is.