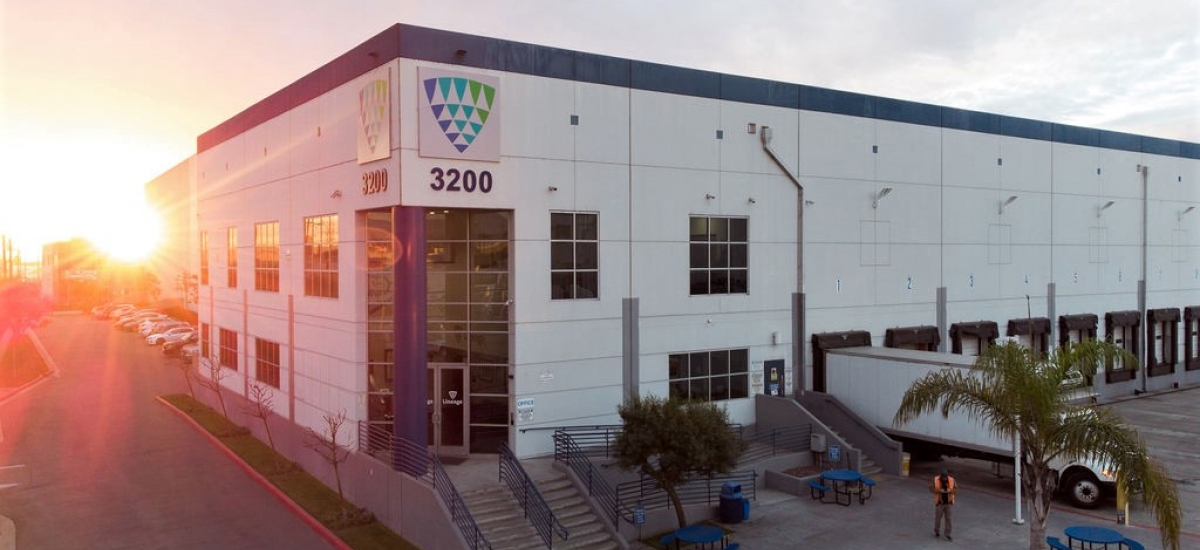 Impact
//
Trusted Partner
3 Insights for 2021
January 15, 2021
After the tectonic shifts 2020 brought to the global food supply chain, who would be brave enough to predict what 2021 has in store? As the industry leader, Lineage is constantly looking ahead to identify the significant trends that will affect us all. Lineage president and CEO Greg Lehmkuhl recently identified and examined three themes that will require adaptability, evolution and forward thinking to meet the needs of consumers. How we act will determine how we keep our customers ahead – all while never losing sight of our purpose to transform the food supply chain to eliminate waste and help feed the world.
1. Fighting food insecurity is and will continue to be a team effort.
There's a crisis on our hands – and we need to do something. Food insecurity is surging across the world due to economic fallout from COVID-19. According to the International Labour Organization, approximately 400 million full-time jobs were lost around the globe last year. In the United States, food banks are seeing 30%-40% increases in people seeking assistance.

The bright side is the global food supply chain industry has the resources, relationships and creative thinking to take on food insecurity. We can tap the collaboration and innovation we utilize every day to get food from farms to forks everywhere. Taking on this challenge will also require new thinking and new partnerships, and companies across all industries will need to come together and support public sector and nongovernmental organizations to help get food to those in need. Going forward, these types of partnerships can and will make a massive difference.

Since last March, by partnering with organizations like Feeding America and public figures like NBA superstar Steph Curry, Lineage has been able to help bring 100 million meals to those facing food insecurity. In the coming year, our industry will see examples like this expand and evolve as we work to overcome one of the most critical issues of our moment. As Darcee Scavone, our director of talent, culture and philanthropy, says, "When it comes to building on partnerships and working collectively, we're just starting to hit our groove. We can make a super huge impact."
 
 
2. Rapid shifts in consumer habits require dynamic thinking.
The consumers have spoken and e-commerce is here to stay. The futuristic concepts that trend forecasters in our industry have been talking about – online grocery shopping, contactless payments and pickups, home delivery of groceries and meal kits – became ubiquitous almost overnight. And while many people will still be particular about picking out their own produce at their local grocery store, COVID-19 prompted many to forever reevaluate how they shop.

During the pandemic, adoption of grocery e-commerce accelerated by two to five years according to Bain & Company. To keep up with this sudden shift, Elliott Wolf, our vice president and chief data scientist, described 2020 as "the most challenging year from a supply chain standpoint since World War II."

In anticipation of what comes next, our company and industry will need to continually evolve how food gets to people. Flexible distribution methods and supply chain visibility will be more important than ever. As always, Lineage is leading the way for our customers by strategically growing our footprint to give customers more capacity in key markets and offering a new, industry-redefining visibility and customer experience platform: Lineage Link®.

For consumers, customers and companies in our industry, it's a whole new game out there. And the former rules will no longer apply.

 
3. When you follow your purpose, the world takes notice.
Environmental sustainability. Social awareness. The way you treat your people every day. Since the pandemic hit, the marketplace has been paying closer attention to how companies act and rewarding those who are working toward a greater purpose.

Last year, everybody learned a new term: "essential worker." Going forward, an employee-first attitude will be critical to all businesses that hope to attract and retain talented people. Providing safe workspaces where every employee feels valued and part of a larger, shared purpose will be a key component in both recruiting and business success. This is especially true for millennials who care about the community impact companies make.

At Lineage, as a company defined by our purpose and values, we know we will be measured by how our words translate into tangible actions. And we couldn't do this without every single one of our Team Members.

 
Eyes opened and focused ahead.
In so many ways, we are suddenly living in a new reality. The events that began last year will shape us for years to come, and the only constant we can bank on is more change. We can either retrench and respond in fear or we can see the challenges as opportunities and go forward with aspiration and hope.

At Lineage, our team has always looked ahead and envisioned what we could be tomorrow. It's this spirit that has and will continue to carry us forward.