Additional Services & Features
Retail Consolidation
Offering you simple and efficient peace of mind.
Cross-docking
Keeping your products on the move.
Case Picking
Trust Lineage to pick and pack your product safely and efficiently to meet the dynamic needs of your customers.
Full EDI Capabilities
Maximize the efficiency of doing business using Lineage's advanced computer-to-computer transaction capabilities.
WMS Technology
Ensure your products move smoothly and efficiently through our facilities by leveraging our differentiated warehouse management systems.
24/7 Operation Capabilities
Benefit from our around-the-clock operations to get your products where they need to be, when they need to be there.
Co-pack, Repack and Packaging
Providing convenience and scalability without the complexity.
Defrosting / Tempering
Rely on Lineage to increase the temperature of your frozen products with scientific precision, safely ensuring your products reach your customers in the right condition at the right time.
Kitting
Trust Lineage to assemble your product to specification, streamlining your process and delivering a high-quality outcome for you and your customer.
Freight Consolidation
Running ride-sharing – but for your freight.
Managed Transportation
Taking the wheel so you can focus on your business.
Customs Brokerage/Import & Export
Speeding clearances and making it easy to get your products in and out of the country.
Intermodal
Finding the right modes so you can make the right moves.
Supply Chain Engineering
Partner with Lineage to optimize your distribution network, leveraging your data and ours to optimize your supply chain, eliminate waste and help reach your customers faster.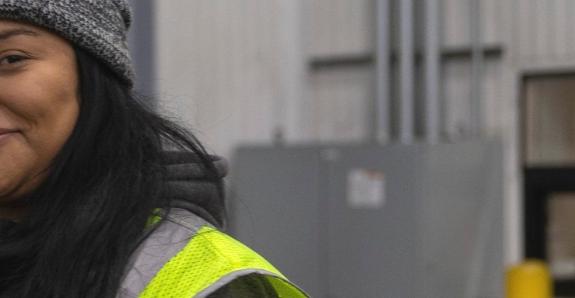 Join the Lineage team.
Check out career opportunities across our facility network.