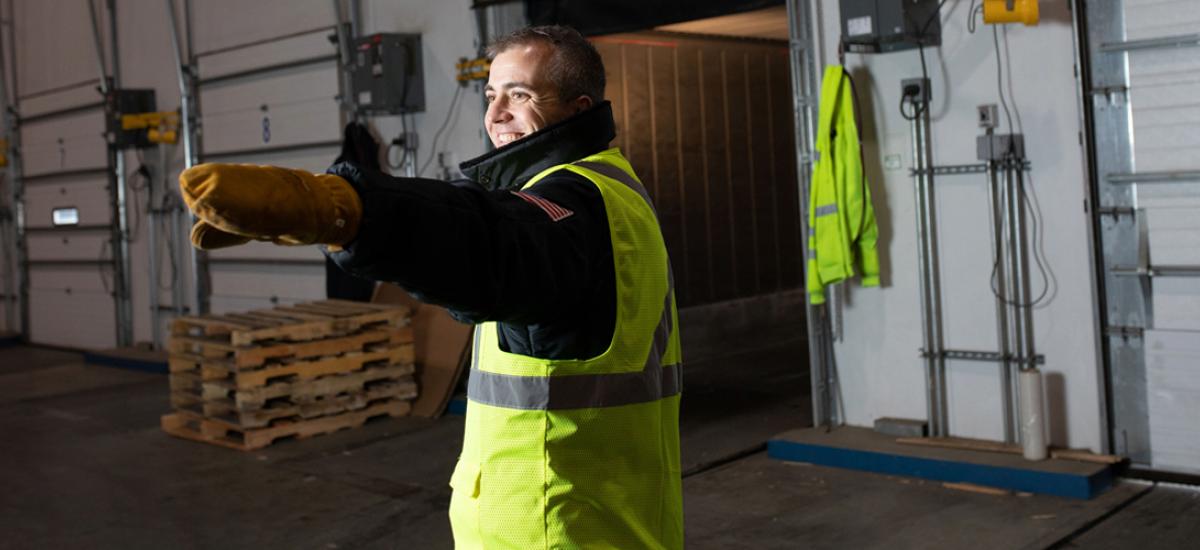 Trusted Partner
Unrivaled Resources + Innovative Thinking = Real Results for Customers
October 28, 2020
The solutions to help customers succeed ­­­– it's part of our strategy.

At Lineage Logistics, we've strategically built up our capabilities to become the most dynamic and innovative temperature-controlled supply chain and logistics company. We've identified and brought together all the resources our customers need and applied innovative thinking to improve every link in the food supply chain.

And while we store, move and prepare food for thousands of the most recognized growers and producers, our true value comes when we partner with customers to create end-to-end solutions that utilize our innovation, capacity and expertise to help them achieve their goals.

We make it personal.

When customers work with us, we look at their supply chain from top to bottom and identify the strategies and solutions that are right for their specific needs. No matter what size they are or what products need to go from A to B, we help every customer become more responsive and more efficient.

The following customer cases demonstrate how Lineage develops solutions to overcome supply chain challenges and help customers get results.

1. "Bringing it all under one global-sized roof"

A large global customer was utilizing Lineage for cold storage on a region-by-region basis. Our team took a holistic look and showcased the benefits of using a single source to manage their cold storage needs around the world. Today, with our strategic, connected network, this customer stores their products in 16 Lineage locations across four countries and benefits from both operational efficiencies and a consistent optimal food safety environment for their product. As their footprint grows into new locations, they are able to quickly access cold storage space in key markets thanks to the strategic power of the Lineage network.

2. "A smarter model for savings"

A customer came to us with dispersed warehouse and production operations. We utilized our network modeling tool kit to optimize their flow of raw materials, production, processing and final delivery through Lineage's integrated transportation and warehousing services. In total, this reduced their transportation costs by over 8%, which saved $3 million per year. Our efficiencies also allowed the customer to cover 99.6% of all delivery sites within a two-day coverage zone and proved the power of using Lineage as a single source partner.

3. "Creating space where there is none"

A large meat processing client needed cold storage space in the southeast United States to facilitate an important packaging process and support their East coast supply chain. Instead of building a new facility, they turned to Lineage. We created space in one of our eight Georgia locations to house their packaging equipment and bring in their trained employees. This allows our client to easily and quickly package their product while Lineage employees prepare the products for shipment – all within the same temperature-controlled building. It's just one way we're able to provide unique solutions to customers.

Be the next success story.

These are just a few of the many stories that demonstrate how our resources and know-how can be unleashed to help our customers. If there's a challenge, we'll solve it. If there's an opportunity, we'll find it. Because creating solutions that get results is what we do for every company we partner with.